#HackTonFutur is an Innovation Competition designed for High School students. It challenges students to leverage technology to solve sector-specific problems. We believe innovation is central in creating the future we desire, thus the appellation #HackYourFuture or as we dubbed the Kenyan edition: Tuhack Tuomoke!
This year's theme is Digital Agriculture.
Consider the significance of digital agriculture. How might technology be integrated to support farmers? Reflect on digital tools, services or platforms that could aid in crop monitoring, weather prediction or market connectivity.
It is quite simple! To take part in the competition, you must be a student from a High School in Kenya. Just constitute a team of 4 students and submit your project before October, 8th 2023 midnight EAT.
The project should be submitted as a PowerPoint presentation of 8 slides maximum.
No prototype will be required but do let us know if you have one!
It is now up to you to come up with an innovative solution that will improve agriculture in Kenya… The sky is NOT the limit 😉 !
KICK-OFF
Opening date for submissions
DEADLINE
Closing date for submissions
PRE-SELECTION PHASE
5 projects will be shortlisted to get into the final round
COACHING FOR THE FINALISTS
The finalists will get an opportunity to be coached by seasoned entrepreneurs from the French Tech team to get ready for the final pitching session
COMPETITION FINALE
Final pitching session at Alliance Française during the French Week organized by the French Chamber of Commerce
3 REASONS WHY YOU SHOULD PARTICIPATE!
Participating in #HackTonFutur will give you the opportunity to acquire tools that will come in handy at all stages of your professional life:
Being a team player

Pushing creative boundaries

Learning how to present your ideas

Taking the stage and defending ideas
Get a Pitching Masterclass
The shortlisted teams will work with seasoned entrepreneurs to fine-tune their project and get ready for the final pitching session. 
Formulate a market problem

Start building your network

Sharpen your analytical and synthesizing skills

Improve your oratory and presentation skills
The 5 shortlisted teams will pitch before a professional jury during the final round of the competition on November 15th!
'La French Tech' is a worldwide network of 63 Tech communities based in 100 cities all over the world. 
In Nairobi, as is the case in other cities, La French Tech network brings together startups, investors, policymakers and community builders.
Our mission? To make Kenya one of the greatest places for entrepreneurs to launch and grow global companies that will make an impact for our future.
LA FRENCH TECH NAIROBI - BOARD MEMBERS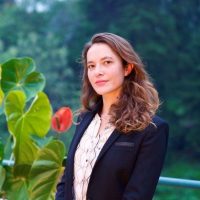 Get in touch with us for more information.
2023 © ALL RIGHTS RESERVED.